Delivery and Installation
Available on All Products
UNBEATABLE PRICES
Essential price promise infos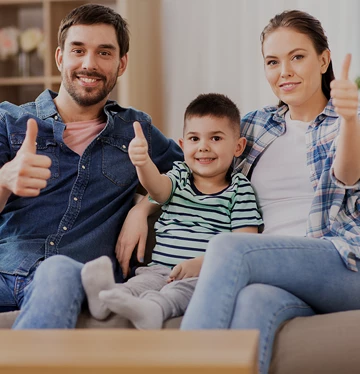 Client Testimonials
Don't just take our word for it...
Read on below for great feedback from our valued Customers
J.C

"New kitchen from Kellyvision and it was a fantastic experience. Lee could not have been more helpful and his determination to make sure that it was perfect was very reassuring.

Ant and his team of fitters, plumbers, sparkies etc were just as efficient and keen to ensure that the job was done right. Hugely grateful for how painless the experience was - and how chuffed we are with our lovely new kitchen!"
S.S

"Kellyvision recently completed the installation of our new kitchen. From the very beginning, we were extremely impressed with their knowledge, thoughtfulness and attention to detail. They listened very carefully to our wishes and ideas, took them on board, and gave helpful, professional advice. The whole process was completed seamlessly to ensure minimum disruption. We are absolutely delighted with our new kitchen, the quality of the units, the electrical appliances, everything. It is a real pleasure to spend time in our new kitchen.

Thank you Lee, Ant and all the team!"
Mr & Mrs K - Peterborough

"We would like to thank Lee for his kindness, consideration and sensitivity towards us during our recent television purchase. You made it so simple and easy for us – we are both grateful."
Mrs & Mrs N - Whittlesey

"Just a quick note to say how pleased we are with our kitchen. From start to finish it has been a terrific job the design with Lee's help was exactly what we were looking for and your installation team were excellent."
Mr & Mrs W

"Thank you for all your help in designing our new kitchen. Both Lee and Anthony were so patient whilst we worked through different design options. We are very pleased with the end result. Anthony and his fitting team were helpful and left things tidy every evening. Unfortunately, soon after fitting, we had a problem with the oven. A replacement was fitted within 2 days. Great service!"
Mrs D - Whittlesey

"My new kitchen from Kellyvision is excellent – in fact it has been much admired by many people"
Mr & Mrs D - March

"We would like to say how lovely our new kitchen looks and how pleased with it we are. We would like to thank you at Kellyvision for looking after us, in particular to Ian for his time and patience, also to Ant and his team who done a wonderful job fitting. We would not hesitate to recommend your service"
Mr & Mrs L - Stanground Peterborough

"Faultless. The kitchen is beautiful and we received a fantastic service from Lee in the showroom. He was able to offer suggestions about storage and design we had not thought of ourselves and he listened to what we were saying. A great decision to go with Kellyvision!"
Miss F - Whittlesey

"Buying my new Symphony kitchen from Kellyvision was a good experience – I enjoyed it! Even when I changed my mind several times it was not too much trouble. The experience was not stressful at all and it was great from start to finish"
Mr & Mrs D - Thorney

"Thank you to everyone involved in the design and installation of our kitchen. Thank you Lee for your patience during the many redesigns, overseeing and co-ordinating the whole thing. We have and will recommend you to everyone!"
Mrs S - Coates

"I could not fault the service from Kellyvision regarding my new kitchen from start to finish, even the delivery guys were great. Ian in the showroom was brilliant and helpful, in fact the whole experience did not feel like an effort at all which is unusual these days"
Mr B - Eastrea

"Once we saw the design that Lee had worked out for our new kitchen we did not even bother looking anywhere else as it was exactly what we wanted. A very good experience overall"
Mr R - Whittlesey

"Just had a new kitchen fitted from Kellyvision - very fast and friendly service. Every evening our home was cleaned and tidied and the fitters made sure that the electrics and water were only turned off for a minimum amount of time which was important to us. We are very pleased"
Mr & Mrs H - Whittlesey

"Just wanted to say a big thank you for your efficient and super speedy service. Much appreciated"
Mrs R - Whittlesey

"Kellyvision go over and above! Excellent customer service! An hour and a half after my washing machine gave up the ghost Lee & Kelley delivered a new one, moved my old one to take away, plumbed new one in and stayed to ensure it filled and emptied safely. I cannot recommend Kellyvision and it's amazing staff enough. Lee always goes one step above to ensure we have what we need and always checks suitability, Great price and I'm very happy."
Mrs B - Thorney

"We discovered our freezer had broken down at 12.30pm one Saturday and in a panic phoned your store. We spoke to Lee who explained the options available and we visited the shop at 1.10pm. He was so helpful and obliging regarding the sizes required for the space available. The new freezer was installed by 3pm that afternoon! What an efficient service by Kellyvision – that is why we support the local shops!"
Mrs P - Coates

"Just a note to thank you for our beautiful new kitchen. It is everything you said it would be and more ?? We have been so impressed with your service and also that of Anthony and his team; he is truly something else! Everything was left so tidy each day during installation and nothing was too much trouble. I am so pleased and I'm sure when you see the finished room(s), you will see the "wow" factor. I still find myself standing in the kitchen and just looking at it ..... crazy, but it is so, so gorgeous. I would have no hesitation in recommending you to anyone that wants to listen"
Mr & Mrs O - Yaxley

"We have our kitchen up and running and wish to thank Kellyvision for making the whole process from initial enquiry to the finishing touches, an easy and trouble free process. Lee's enthusiastic helpful guidance and planning with no sales pressure, was most helpful and made us feel comfortable in our decision. Anthony and his team were skilful conscientious and pleasant, clearing up at the end of each day. Each step in the process followed on seamlessly. Thank you to all involved, we have a stunning kitchen!"
Mrs D - March

"I would like to say a big thank you to Lee who sold us my washing machine, he talked us all through the programs and made it sound and look easy – and yes it is! Also the delivery man who remained calm even though it did not go easy for him. My heartfelt thanks to your team at Kellyvision"
Mrs M - Peterborough

"To a friend: - We have followed your recommendation and been to Kellyvision in Whittlesey. I've never been served by such friendly people before. They shook hands with us on leaving. They have rearranged their delivery on Monday morning to be at ours before we need to go out at 10:30. I'm jolly glad you recommended them. Like you, we will go there straight away next time."
Mrs JC - Whittlesey

"I am delighted with my new kitchen and I'm enjoying every minute I spend in it, the best investment I've made in my home and I've lived here a long time! I highly recommend Kellyvision, Lee's expertise in planning the design and customer service is second to none, he made the whole process so easy and enjoyable. Lee listened to what I wanted and made suggestions I'd never have thought of myself, and kept within my budget. I never felt under pressure to make quick decisions, I had time to think through so with Lee's guidance I knew the decisions I made were the right ones. When it came to the fitting, Ant and his team were brilliant. The Covid lockdown restrictions happened just as they neared completion and they worked so hard to get finished without compromising on quality of workmanship, I can't thank the whole team enough. If you want your dream kitchen, excellent customer service and quality workmanship - Kellyvision are the place to go!"
S & K A - Whittlesey

"I can say that the whole experience has been a very positive one. Firstly, I would like to say a huge thank you to you Lee. With your design input and patience, we were finally able to make some decisions which were 3 years in the making! It has been great to deal with somebody so customer focused, friendly, and knowledgeable. In addition, Ant and his dedicated team were the upmost professionals who I would highly recommend to anyone who is thinking of updating their kitchen. We were kept informed at all times of what was happening when and they were always ready to answer any questions we had. Needless to say, we are both thrilled with our new kitchen and definitely enjoying it."